Easiest Way To Change Your Life With
Clarusway
Salesforce

Admin and Developer Bootcamp
REFUND POLICY
Full Refund Guarantee
PREREQUISITES
No IT Background Required
PRICE
Accessible, Affordable
Salesforce : A Premium Career
An intensive, 24 weeks online Salesforce Administrator and Developer course to prepare you for a successful career in managing Salesforce Platform. Targeted job titles are Salesforce Administrator and Salesforce Developer. We will also prepare you for the certification exams. At the end of the course, you will be able to succeed Salesforce Administrator, Salesforce Platform Developer I & II certifications. Designed for people with no prior experience, this course will help you go from beginner to job-ready in an efficient and supported way. We'll help you build on your past experiences and get ready to switch your career.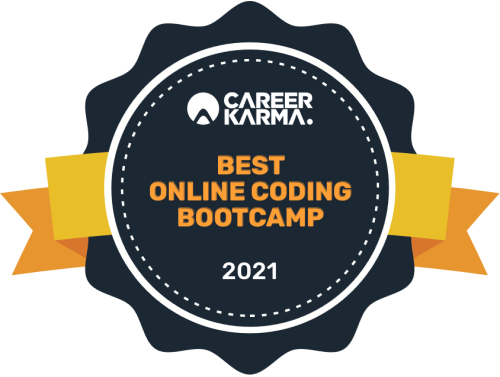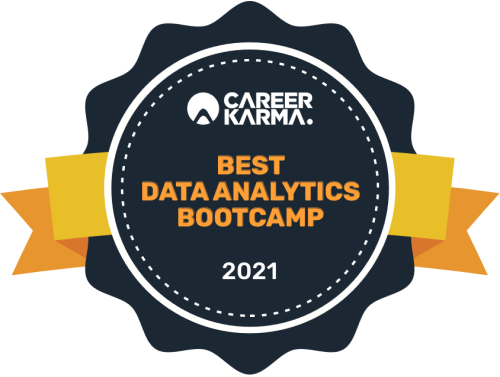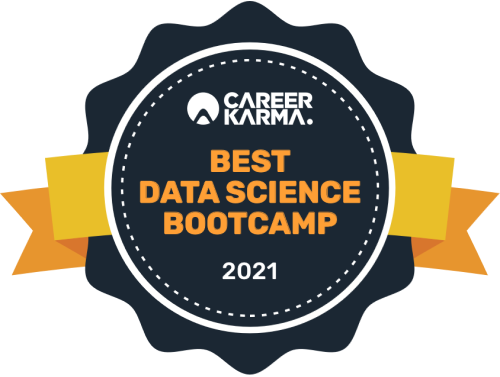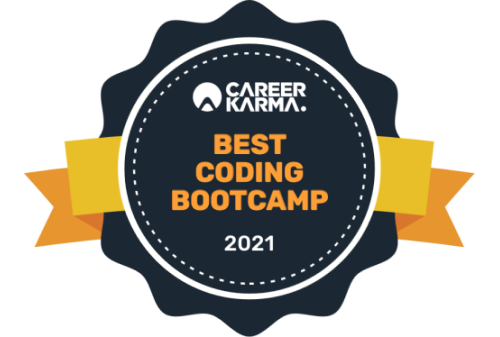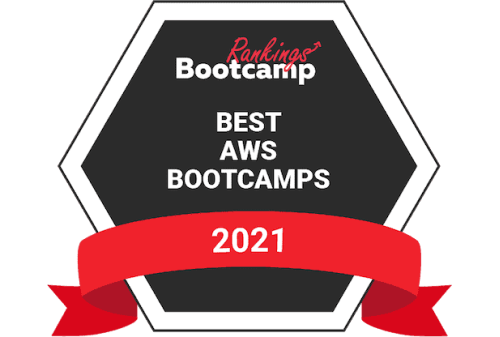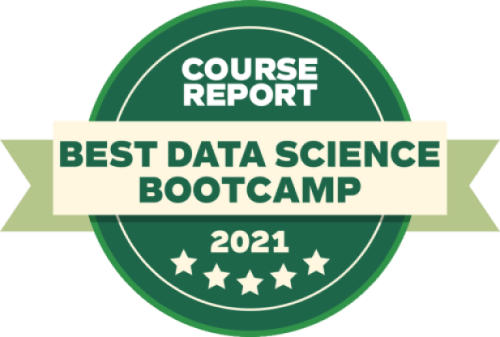 Salesforce Administrator & Developer Course
With vast career opportunities, in-depth technical documentation, and a connected developer community, you can easily build your skills and career within the Salesforce space. With so much of the business world moving to the Cloud, getting into Salesforce can lead you into a long and fruitful IT career.
This program prepares you to take the Salesforce Administrator & Platform Developer I and II Certification Exams to add another mark of industry distinction to your resume.
As a Salesforce Administrator & Developer, you get to be the person that works with stakeholders to define system requirements, manage and customize the technical side of an organization's Salesforce instance. You'll have the chance to build and contribute to real-to-life products that you can Showcase in your portfolio. You will learn Salesforce platform with no-coding. Besides, you will also learn Salesforce coding languages that will enable you to go further for Salesforce Developer positions.
Salesforce Developer Track includes project management and version control on salesforce with SFDX and Salesforce CLI. At the end of the course you can deploy your projects in a production environment. Furthermore, the Lightning Web Component section is not limited to the introduction.
Salesforce industry continues to grow quickly and is expected to create 4,2M jobs to be created in Salesforce Ecosystem by 2024. And Salesforce grows faster than 75% of top 100 tech companies.
If you've got persistence, grit, and curiosity, Salesforce Administrator & Developer could be the career for you.
Warm Up Track
4 Weeks
The Warm-Up track will cover the schedule, representing the tools and the general knowledge about the program. Students will also review some basic IT resources and complete reading and assignments to familiarize themselves with Salesforce. Finally, they'll get their Salesforce org ready.
What you will learn
SDLC
Agile
JIRA
HTML
CSS
SQL
Introduction to Salesforce
Salesforce Administrator Track
8 Weeks
In this track, students will learn about the Salesforce Platform Basics, customizing Salesforce with Lightning Experience without writing any code, visualizing key business metrics through Reports and Dashboards, automating processes and managing your Data inside the Salesforce Org. The best thing is there are no prerequisites to learn this course. They will also learn about customizing Salesforce using programmatic approach, manipulating your data using Apex including Apex Triggers, SOQL, SOSL, and Apex Testing, building custom UIs through Visualforce, Lightning Component and Lightning Web Component.
What you will learn
APEX
SOQL/SOSL
AURA
SLDS
Exeption Handling
Testing
Governors Limits and Code Bulkification
Salesforce Developer Track
12 Weeks 
In this module, students will learn demonstrating their skills and knowledge in advanced programmatic capabilities of the Lightning Platform and data modeling to develop complex business logic and interfaces. And they will also learn how to design, develop, test, and deploy programmatic solutions that are maintainable, reusable, and follow design patterns and object-oriented programming best practices.
What you will learn
LWC
Basics of Javascript
Component Lifecycle and Compilation
Aura and LWC Interoperability
Deployment to Production
Introduction to Salesforce PAAS HEROKU
Custom Application Development
Typical Week In Clarusway
Lectures

2 hours per Monday, Wednesday, Friday, and Saturday.
Totally 8 hours per week.
Play in Trailhead
1 hour per day.
Up to 10 hours per week.
Live Sessions

3 hours per Monday, Wednesday, Friday, and Saturday.
Totally 12 hours per week.
Post Class

Review the lectures and sessions.
Assignments and project work.
Up to 10 hours per week.
Career Services
Career preparation at Clarusway starts on week one. You'll follow Career Management System (CMS) throughout your program to help you define your career plan, optimize your resume and prepare you for the interview with real-life scenarios.
‍
When it's time to start job hunting, you won't be navigating the process alone. Here are three steps we support your career development at Clarusway:
Career Coaching
Resume Review
Interview Preparation
with our CMS experts.
Salesforce Course Schedules
Monday, Wednesday & Thursday
23:30-00:00
00:30-01:00
02:30-03:00
18:30-19:00
Warm-up
Review the day's materials
00:00-03:00
01:00-04:00
03:00-06:00
19:00-22:00
Class Session
Live Instruction and Hands-on Time
23:30-03:00
00:30-04:00
02:30-06:00
18:30-22:00
Post-class Activities
Lab, Project, Teamwork, and Career Coaching
15:00-18:00
16:00-19:00
18:00-21:00
10:00-13:00
Class Session
Live Instruction and Hands-on Time
Salesforce Administrator & Developer Course
Schedule : Part-time
Duration : 24 Weeks
Level : Beginner
What do Salesforce administrators do?
Salesforce Administrators work with stakeholders to define system requirements and customize the platform. To put it simply, they enable users to get the most out of Salesforce technology. A Salesforce Admin best understands how to make the platform work for their company's goals.
What should a Salesforce admin know?
A
thorough understanding of reports and dashboards
is an absolute must for admins. You'll need monthly, weekly, and even daily reports to get the most out Salesforce. You should be able to expect your admin to do some analysis as part of their essential knowledge. 
Salesforce admin can create new objects on salesforce and manage relationship between them. 
Salesforce admin is responsible for the security from user level to organization level.
Is it hard to become a Salesforce administrator?
Salesforce administrator duty is easy and enjoyable but needs planning well.
How hard is a Salesforce Admin Certification exam?
No. The test consists of 60 multiple-choice questions, which means you must get at least 39 correct to pass.
Does Salesforce admin need coding?
A Salesforce admin doesn't require coding as part of his daily job
because he/she will be working within a team so that the team will have developers, and consultants, who will take care of coding part, but the admin has to decide, and they could decide only if they have coding knowledge.
Salesforce administrator can do a lot of salesforce developer jobs WITHOUT CODING. But it is limited with salesforce. If you want more freedom you should also be salesforce developer.
What are Salesforce admin skills?
As a Salesforce Admin, you'll want to develop expertise in areas such as database management, security, and compliance. You'll also want a basic understanding of APIs. By having well rounded technical knowledge, you'll be able to speak to users and executives more confidently using your specialist expertise.
Is Salesforce CRM hard to learn?
It is not difficult to learn. If you put your mind and concentration into learning the Salesforce CRM and at the same time take up this online Salesforce Training course, you will be able to master Salesforce within weeks.
How long does it take to get a Salesforce admin job?
With proper dedication and Clarusway Salesforce Administrator & Developer Course it will take 5 to 6 months to find a job.
Is Salesforce in demand?
It can integrate with third-party applications making it ideal for businesses of all scales. The biggest advantage is that it is easy to use, saving companies time and resources, which can be dedicated to ideas and strategy. Because of the demand, Salesforce salary in the US is one of the highest.
What should a Salesforce developer know?
Fundamental object-oriented programming concepts.
Basic knowhow of C# and JavaScript.
MVC style of designing.
Data management, modeling.
Visualforce and Apex fundamentals.
Lightning framework.
Developer console.
Web services, SQL, SOQL
Aura and LWC Component Development.
Unit testing of Apex, Aura and LWC.
Is Salesforce Developer hard?
Salesforce is not tough if you start with the basics and master admin part first. Yes, it is possible to learn Salesforce Development without a programming background and anyone can master this platform with the right zeal to master cloud skills.
Does Salesforce developer need coding?
As Salesforce is a low-code or no-code application development platform, you don't need to have a coding background to become a Salesforce Developer which makes it a perfect career choice for you if you wish to launch your IT career without any prior coding experience. Course content will be enough for you to create a background as well. Salesforce is a no coding platform but it also allows coding to get more freedom.
How fast is Salesforce growing?
Salesforce reported $6,34 billion in sales for the quarter, which ended July 31, an increase of 23 percent year over year. It has a current remaining performance obligation of about $18,7 billion, an increase of 23 percent year over year, according to the company.