Are you yearning for a meaningful and rewarding career in data science but feeling overwhelmed by the possibilities and uncertain about where to begin? Allow us to introduce you to Gozde, a shining example of how determination, hard work, and the right guidance can transform one's life.
Gozde's extraordinary journey took her from working low-paying jobs as a cashier, receptionist, and barista to becoming a sought-after data scientist at a prestigious company. In the following interview, we explore her experiences as a Clarusway Data Science course alumna. Gozde openly shares insights about the program, the exceptional support she received from instructors, mentors, and career coaches, and the tremendous impact this transformative experience had on her life. So, without further ado, let's dive into Gozde's captivating and inspiring interview.
Can you please introduce yourself and tell us about your current role?
Hello, my name is Gozde, and I am a proud Clarusway Data Science course graduate. I currently work at Booz Allen Hamilton as a data scientist, where I am involved in solving complex problems and analyzing large datasets.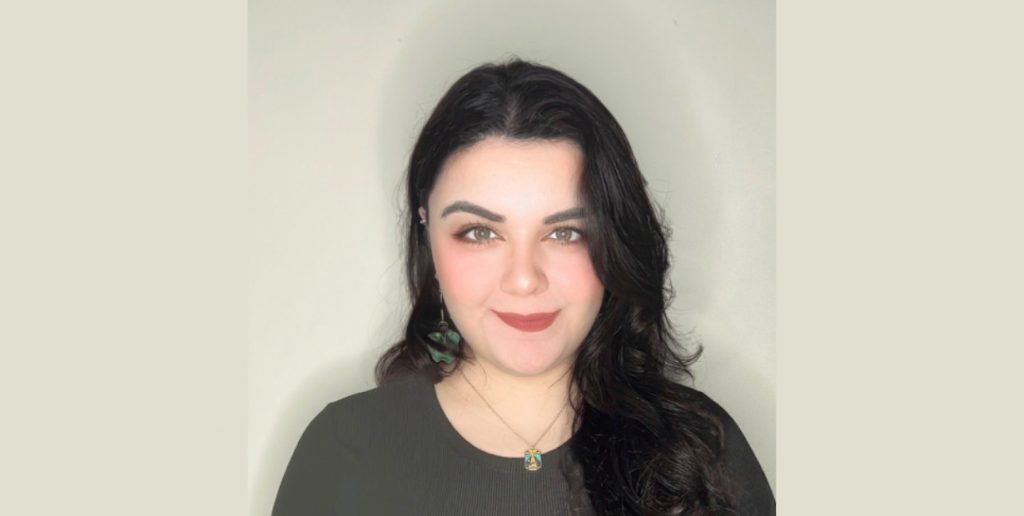 How did you first hear about Clarusway and what made you decide to enroll in the Data Science course?
I learned about Clarusway through a family friend who spoke highly of the program. Their enthusiastic description of the supportive instructors, engaging learning environment, and success stories piqued my interest, leading me to enroll in the course.
What was your background before joining Clarusway, and what motivated you to pursue a career in data science?
Before joining Clarusway, I had a non-technical background and was on the path to attending med school. After discussing my options with Clarusway advisors, I realized that data science was an exciting field with endless possibilities. I was fascinated by the power of data to predict outcomes and drive insights, which ultimately motivated me to pursue a career in data science.
How was your overall experience at Clarusway? Can you share some insights about the support and guidance provided by the instructors, mentors, and career coaches?
Reflecting on my time at Clarusway, I am grateful for the invaluable support and guidance from the instructors, mentors, and career coaches. They helped me build a strong foundation in data science, despite starting with no technical knowledge. Their constant encouragement and belief in my abilities played a significant role in my success.
What were some of the challenges you faced during the course, and how did you overcome them?
Initially, I struggled with understanding the coding concepts, which was intimidating. However, my mentors and teachers reassured me that with time and persistence, everything would eventually click. Their unwavering support and encouragement helped me overcome those challenges.
How did Clarusway continue to support you even after you graduated from the Data Science course?
After graduation, Clarusway didn't just leave me to fend for myself. They helped polish my resume, provided guidance on potential interview questions, and coached me on effective communication and interaction techniques during interviews. Their support extended beyond technical skills, which proved invaluable during my job search.
Can you tell us about your current job at Booz Allen Hamilton and how your life has changed since becoming a data scientist?
Since joining Booz Allen Hamilton as a data scientist, my life has transformed significantly. I am part of a welcoming team, and the company offers numerous opportunities for growth and development. I am not only advancing in my data science career but also exploring various areas of interest within the tech industry.
What advice would you give to others who are considering a career in data science or thinking about enrolling in a bootcamp like Clarusway?
My primary advice would be to stay resilient and persistent. There might be moments of self-doubt and confusion, but remember to ask for help and trust the process. The instructors, mentors, and career coaches at Clarusway are dedicated to your success, so don't hesitate to reach out to them for guidance and support.
If you could give advice to high school students who are interested in pursuing a career in technology, what would you tell them?
I would encourage high school students to explore bootcamps like Clarusway early on. By doing so, they can start building their skills, secure well-paying jobs upon graduation, and continue their education to further advance their careers in their chosen fields.
Gozde's inspiring story serves as a powerful reminder that with determination, hard work, and the right support system, anyone can overcome challenges and achieve their dreams. Clarusway's Data Science course played a pivotal role in her success, providing her with the necessary skills, guidance, and encouragement to excel in her new career. If you're contemplating a career in data science or considering enrolling in a bootcamp, let Gozde's experience be your motivation to take that leap of faith. Give Clarusway's Data Science course a chance, and you too can unlock your potential and embark on a life-changing journey towards success in the dynamic field of data science.
Last Updated on May 24, 2023