Considering the ever-expanding IT industry, "Is network engineering dying?" is likely to strike many as a peculiar question. There is no doubt, however, that such concerns will be raised more frequently in the coming years since the change will be brought about by progress.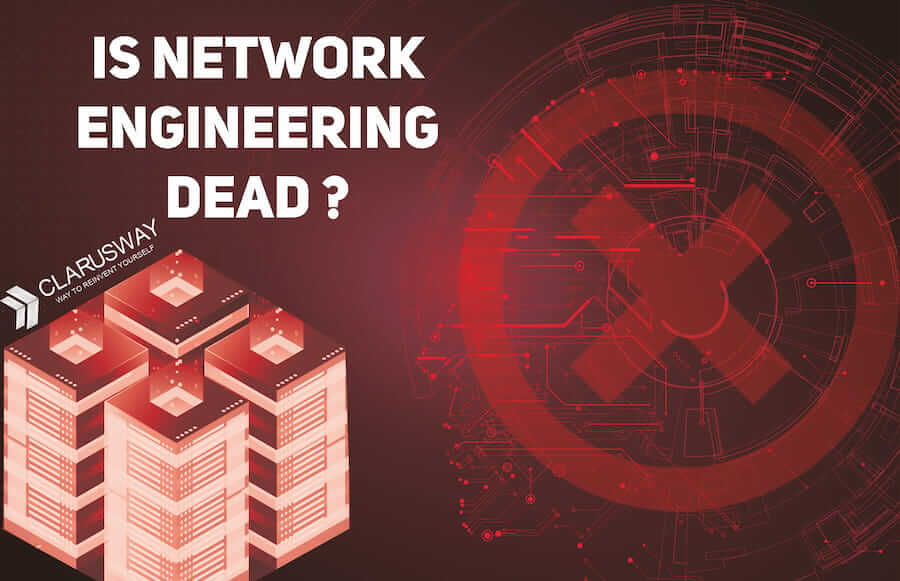 Let's find the answer to this question together.
What is Network Engineering?
Network engineering is designing, developing, and operating an organization's whole computer network infrastructure. Network connectivity is measured in terms of data, voice, calls, videos, and wireless network services.
In addition, the network engineer's duty to ensure that all systems operate as intended is outlined in their job description. Its primary objective is to offer end-users the best possible network infrastructure, security, and performance.
What is Network Engineer?
A network engineer is a highly experienced technology expert who maintains networks' data, audio, video, and wireless network services connectivity. They are also known as network architects.
Furthermore, the network engineer is responsible for ensuring that all systems are operating as planned and managing technical improvements throughout the organization.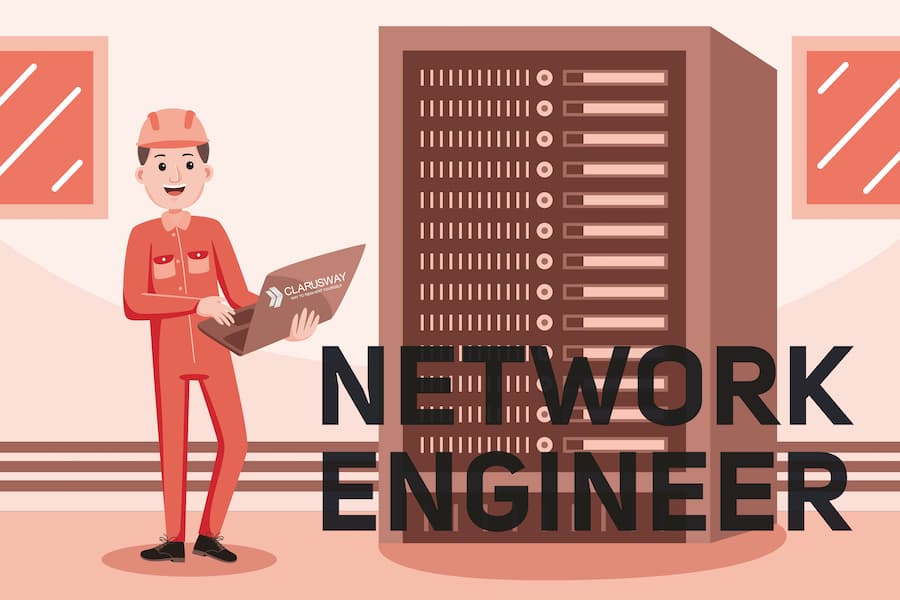 What do Network Engineers Do?
Network engineers design, construct and configure new network infrastructure, as well as sustain and improve current network systems, which are typically classic local area networks (LANs), wide area networks (WANs), wireless networks, and virtual private networks (VPNs).
Key Responsibilities;
Designing for new projects and expanding the network's existing infrastructure.
Providing consistent answers depending on concerns, including traffic congestion, infrastructure improvements, and ordinary repairs.
Record fixes and plans for any network difficulties.
Setting any hardware or software, generating backups for all systems, and monitoring the system's functioning.
Do Network Engineers Make Good Money?
"Does it make good money?" is a customary question, especially as you are looking for a new career.
According to the Bureau of Labor Statistics (BLS), when annual salaries are considered, the average annual value of work in network engineering is $80,600. With the yearly growth of technology, it is predicted that recruitment is projected to grow 5 percent from 2020 to 2030. As you know, the salary increases when you reach senior degrees over the years.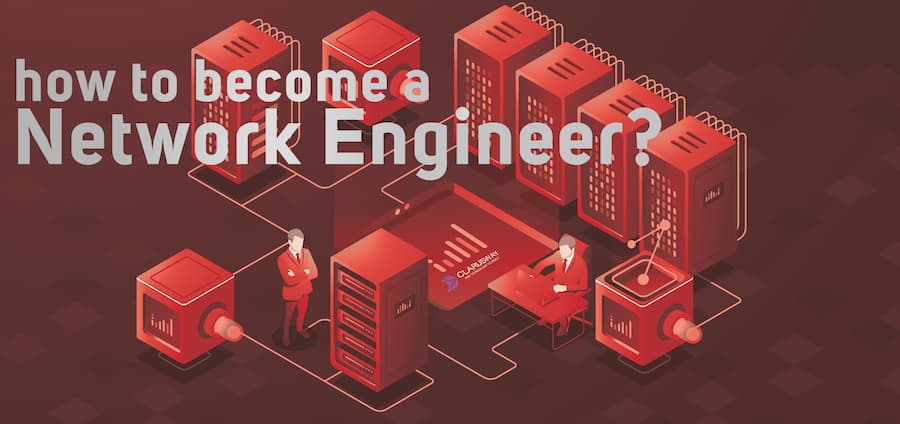 Is Network Engineer In Demand?
On a qualitative level, you can examine a number of job boards to determine the need for network engineers. For instance, a search on Indeed for "network engineer" produces over 4,500 results.
Considering that technological progress has led to the growth of new IT fields and interconnected IT fields, it could connect with the new fields and grow into something bigger.
Consequently, recruiting projections for network engineers may fluctuate over the years, and their duties may change or expand. To understand this better, you should think about the different fields that could affect your career path in the next few years.
Do Network Engineers Have A Future?
In spite of the fact that the field of network engineering has been reliant on traditional methods for decades, things have altered radically in recent years. It is advantageous to adopt new technologies and methodologies to overcome a discipline in which the emphasis has always been on basic practices and traditional applications.
In light of recent events, though, namely the COVID-19 epidemic and the following economic impact, many network engineers understand that change is now necessary for the field.
In network engineering, for instance, network automation with cloud engineering and DevOps approaches are playing an increasingly important role.
In light of this, let's zoom into these notions.
Cloud Engineering
Cloud network computing uses both on-premises infrastructure and public cloud networks to access and administer network systems. Given the current status of the business world, numerous individuals have recognized the advantages of a hybrid network management strategy. Consequently, cloud networking will play an important role in the future of network engineering.
DevOps
Network engineering's future is dependent on simplicity. There will be a lot of talk about network automation and cloud networking in the following years. Utilizing DevOps methodologies (philosophy, tools, workflows, agile, cloud development, and operations) within these principles will best prepare you for a prosperous career.
Is Network Engineering Dying?
In light of the above, you may be very curious about the answer to the question, "Is network engineering dying?"
If you are a network engineer, you should know that traditional network engineering is dying.
This remark may sound absurd and harsh, and you may have already seen the writing on the wall, but that's what we're here to discuss: why is network engineer dying?
Because of the cloud, you are aware that cloud deployments and the second fundamental component of the demise of traditional network engineering have contributed to an increase in the need for remote work since 1919.
Many businesses are abandoning the construction of their own physical data centers and migrating everything to the cloud. Therefore, the traditional skill set you were taught is becoming obsolete. There are still traditional network engineering jobs available, and the majority of them are at sizeable public cloud companies. However, if you were to work for one of those companies, you'd be left without a paddle, so to speak, because those jobs will continue to consolidate over time, and you'd be in a niche field with no growth prospects.
It is recommended that you adapt. Adapt or risk being stagnant in a field with declining demand. Adapt or risk having your income capped or having fewer work opportunities. As you transition into cloud engineering under the DevOps umbrella (philosophy, tools, workflows, agile, development, and operations), you will be securing your family's future and your own future within network engineering.
A bunch of different job titles you might see encompassed in titles like NetDevOps, DevOps, DevSecOps, or cloud engineer have very similar principles, tools, and skillsets.
Is It Still Worth It to Become A Network Engineer?
There are still benefits to becoming a network engineer, but through the cloud and DevOps paths, not just traditionally.
As a beginner, you can become a cloud and DevOps engineer during a course that covers the fundamentals, or you can adapt to cloud and DevOps methods in a shorter course by taking field-specific topics.
Clarusway Helps Network Engineers Get Job-Ready
Clarusway assists beginners, or network engineers become job-ready and acquiring Cloud/DevOps engineering skills and tools with the DevOps Engineering Course. Here is how to perform these skills more quickly and easily.
Learning not by preparing for a multiple-choice exam but by developing actual projects.
Reaching a point in your knowledge – Python, Linux, Git, etc.
Getting a deeper understanding of AWS by installing actual projects.
Every day, giving live, online classes to accelerate students' development.
Learning the most in-demand DevOps technologies, such as Jenkins, Ansible, and Docker.
Outlining the entire process with no uncertainty.
Getting 24/7 input from qualified mentors to achieve success more quickly.
$122,000 is the average salary of our graduates with networking experience.
Last Updated on December 20, 2022