Do you want a well-paid job with IT career in the It sector in a large well-known company ? Do you want to be a holder or participant of an ambitious "start-up" project ? How to accomplish these goals? There is a maze that leads to accomplishing these goals. But these pats could be long and confusing. Also sometimes in that maze, we can just give up. To accomplish these goals there is only one path that will for sure bring you to the reality of your dreams.
Well, therefore, our goal is simple: to enable you a highly profitable It career.
Which IT Career Is The Best?
The entire IT industry continues to expand at an incredible rate. Such a trend has contributed to the lack of educated professionals in all sectors of information technology, not only the most experienced but also those who are at the beginning of their careers.
IT career paths are based on earning power, growth potential, job outlook, and excitement.
In Clarusway we have 3 most wanted IT paths:
2. Cloud Engineer – DevOps Path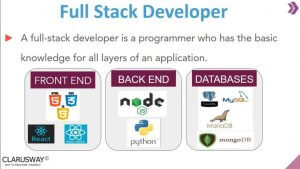 And a great proof that you have just such skills is the possession of recognized international certificates of large international IT companies and organizations. By combining such knowledge and certificates you will stand out from the competition and be one step closer to the new work in relation to her.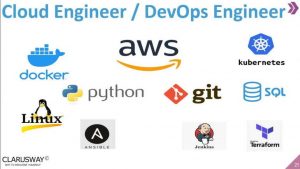 Developers, mobile application developers, network administrators, IT managers, and designers who possess state-of-the-art skills not only do not have to wait for a job but are in sweet torment.
In other occupations, their "problem" is choosing one, the best job from the numerous offers. Given the growing importance of programs, mobile applications, websites, and other IT sector products in our lives, this area will certainly be an ideal place to build a professional career in the years to come.
Which Course Has A Bright Future For My Career?
To become a part of the IT world, it is necessary to acquire quality education and prepare well for your future profession.
In addition to diligent learning, in order to start a successful IT career, you must acquire additional business skills, as well as be able to apply your knowledge in practice. Data science has huge potential because it can be applied to many fields of machine learning, financial services, science, medicine, virtual development…
Thanks to the most modern IT programs, harmonized with market needs and world standards, the quality of teaching staff, the application of the latest technology and software in teaching, as well as a unique methodology for quickly gaining the highest expertise, you can get high paid jobs.
IT career
IT market as it growing it is more competitive. But success depends on to respond to actually needs of people who are on chasing money path. To respond to different needs and to create new needs, to be practical, to find easy to follow solutions to be creative and interesting are paths. This way the path into IT career can be found.
Last Updated on January 31, 2023