Did you know that over 2.5 quintillions (1018) bytes of data are produced each day around the world? As data generation grows exponentially, the demand for data analysts grows as well. According to Forbes, from 2010 to 2020 the amount of data created, captured, copied, and consumed in the world has increased by 1.2 trillion gigabytes, an almost 5,000% growth.
In this article, we will tell you about who data analysts are, what they do, the responsibilities and skills that they have, and what steps need to be taken to become a data analyst.
Before starting a career, as a data analyst, you will first need to make sure to be fully determined and motivated about this career choice, one is. In order to catch up with developments in IT, you will need hard work and discipline in your studying process. When you think you have reached a certain level of knowledge and expertise, remember that of expertise, there will always be new developments for you to learn to be a competent data analyst.
Who is a Data Analyst?
Data analysis is a process of inspecting, cleansing, transforming, and modeling data to discover useful information, informing conclusions, and supporting decision-making. This definition gives the key responsibilities of a data analyst, however, this definition is not entirely comprehensive as there may be other tasks that are required from data analysts in their work.
What Does a Data Analyst Do?
Data analytics is the process of collecting, classifying, and analyzing data in order to meaningful and actionable insights. These insights enable businesses to make better decisions with the help of information retrieved, making the role of data analysts crucial in the decision-making process.
After all, the goal is to find answers and solutions to questions that are relevant to the business. These could include things such as 'How can we speed up our process?' and 'How can we optimize our product quality?'. There are some certain steps to be taken, like preparing data for analysis and deriving insights with appropriate techniques. Before starting data analysis, getting some knowledge about the business' domain for better evaluation is important. Then, findings should be presented to the stakeholders via data visualization tools. Data analysts should also be prepared to make recommendations for the future steps of business plans.
How Important is the Education Background?
Data analysts have to be familiar with IT fundamentals, statistics, programming languages, database management, and data visualization to achieve the jobs that are included in a data analyst's job description. Entry-level data analysts should at least be able to work with databases, write codes for data preprocessing, analyze data, and visualize the results as insights.
Having graduated in IT and statistics is the ideal background for a data analyst candidate. A degree in Finance, Economics, Statistics, Computer Science, or Mathematics is also an advantage. However, if you do not have such a background, no worries. For you, it is going to be all about commitment and studying. While applying for a job, all you need is to present the projects in your data analyst resume, whether it is with or without a bachelor's degree. It will be good to have a data analyst certificate after completing a Bootcamp. The company that will accept you for a data analyst interview is going to ask about the technical abilities you have and the projects you completed. Explaining your work and presenting yourself are the two key factors to getting the job. In addition, studying correctly for 4-5 months will make you a decent entry-level data analyst.
Before starting a new career in data analytics, it is necessary to have some basic IT fundamental knowledge and skills. Knowing about computational thinking, software development life cycle, computer fundamentals, basic web development tools, project management tools, git, and Linux is essential. It may seem like there is a lot to learn, but you can gain enough knowledge about the fundamentals of IT in a short time of 2 months.
Key Responsibilities of a Data Analyst
Data analysis can be explained with the following steps. These steps define the basics of a data analyst job description.
Data collection: Collecting data from various resources
Data evaluation: Pointing out the inconsistency within the data
Data preprocessing: Cleaning the data to get rid of inconsistent and unnecessary data and merging all together
Feature engineering: Reorganizing and producing new variables in the dataset
Data visualization: Visualizing the insights and preparing reports
Recommendation: Making recommendations to stakeholders for process and product improvements
Those are the basic steps of data analysis. In every step, data analysts use some technical skills to gain the desired information.
Most Valuable Skills for Data Analysts
Programming language Python, R
Querying languages SQL, Oracle
Data analysis, data mining, and data modeling
Business intelligence and analytics software, such as Tableau, SAS, and Power BI
Machine Learning
In addition to the core skills outlined above, soft skills like good analytical skills, statistical skills, and problem-solving skills are also necessary. Furthermore, communication, collaboration, disciplined and organized work, stakeholder analysis ability, and presentation ability are other important skills a data analyst should have.
The work of a data analyst will be involved in many sectors like e-commerce, finance, healthcare, and more. The companies collect raw data and want to turn them into meaningful insights. Hence, the job of a data analyst is to do some research about the related field according to company requirements.
What Are Data Analyst Jobs?
There are many data-related jobs that you can get with data analyst job skills. Some of them are listed below.
Data Analyst
Collect, organize, and interpret statistical information to make use of a range of businesses and organizations. A data analyst retrieves the information using his/her knowledge of the data analysis tools.
Business Analyst
Business analysts perform research in the related business field to come up with solutions to business problems.
Systems Analyst
A systems analyst is an IT expert who resolves issues in business problems using various but proper analysis and design techniques. Designing, analyzing, and implementing information systems are other responsibilities expected of a system analyst.
Database Administrator
Database administrators use specialized software to store and organize data. They are responsible for databases to run efficiently based on database design, performance monitoring, security, etc.
Data Architect
The main task of a data architect is to find the most effective systems for database systems, create solutions, and put them into use. The organization's data architecture is created and monitored by the data architect.
Data and Analytics Manager
Data analytics managers provide direction for a team of data analysts.
Quantitative Analyst
Quantitative analysts work in finance and risk management using mathematical and statistical methods. They are also called Quants.
Digital Marketing Manager
A digital marketing manager is in charge of planning and managing marketing campaigns that promote a company's brand, products, and services.
Data Engineer
Data engineers design, build and integrate data from various resources along with managing big data. They create algorithms to help data scientist to access raw data easily.
Statistician
Statisticians design surveys and experiments to collect the data. After the data are collected, they take samples and use statistical software to analyze data.
Operations Analyst
An Operations Analyst accomplishes business objectives by identifying and solving customer information and addressing problems.
Data Scientist
Data scientists have the most comprehensive job description among all data-related jobs. They do almost every work that other data analysts can do. Gathering and analyzing large sets of structured and unstructured data, extracting knowledge, retrieving insights, and creating actionable plans for companies are the main roles.
Data Analyst Salary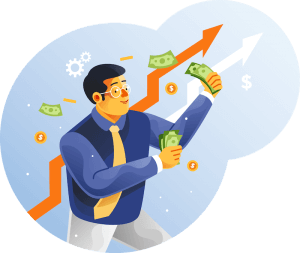 Data analysts are in high demand around the world. The table below shows entry-level data analyst salaries and average data analyst salaries in different regions of the world according to the website salaryexpert
| Country | Entry-level Data Analyst Salary | Average Data Analyst Salary |
| --- | --- | --- |
| USA | $67,000 | $96,000 |
| UK | £40,000 | £57,000 |
| Canada | $75,000 | $107,000 |
| Germany | €56,000 | €82,000 |
| France | €55,000 | €78,000 |
| Netherlands | €54,000 | €77,000 |
| Switzerland | CHF87,000 | CHF125,000 |
| Turkey | 74,000₺ | 105,000₺ |
| Japan | ¥6,133,000 | ¥8,725,000 |
| China | ¥151,000 | ¥213,000 |
| Australia | $88,000 | $125,000 |
| Denmark | 620,000kr. | 880,000kr. |
It is important to note that data analyst salaries increase linearly by experience. Also, there are a variety of industries that need data analysts. This creates an option for data analysts to change fields of study.
How To Become A Data Analyst?
In the scope of what has been stated above, we can list the key steps of how to become a data analyst. There are a lot of bootcamps where you can learn about the subjects of becoming a data analyst in one comprehensive course.
Learn IT fundamental subjects; computational thinking, software development life cycle, computer fundamentals, basic web development tools, project management tools, git, and Linux.
Become proficient in at least one programming language Python, R
Learn about Statistics
Learn data modeling, data analyzing, and database management
Learn Database Querying Languages like SQL
Learn Business intelligence and analytics software, such as Tableau, SAS, and Power BI
Learn Machine learning
After completing the steps above you should have to prepare a good data analyst resume. In your resume, the education process gained skills, and completed projects should be emphasized. Preparing a good resume is not enough to get a job. So you also have to be ready for interviews after looking at the data analyst interview questions.
Conclusion
At the end of your research, if you made up your mind and decided to become a data analyst, you should start to learn via a Bootcamp. Data Analytics and Data Science Bootcamps are among the most popular platforms for gaining key skills, doing hands-on exercises, and completing real-life projects. Although there are a lot of sources on the internet, when you get stuck with complex subjects, you will need professional help. Instructors, mentors, and other students will thrive you through such situations. Clarusway offers one of the best online education that you can learn from scratch. It offers to teach you from IT fundamentals to data analyst level and until data scientist level. Also, a money-back guarantee is an extraordinary option that emphasizes the reliability and confidence of the company.
Last Updated on September 30, 2023