It would be helpful to briefly recall the reasons for learning coding before delving into the coding bootcamp. There are a plethora of important motives for learning code. Maybe you are just curious and wish to launch your own website and also work on a project that you have developed personally. Another might be to embark on a new career and take advantage of great privileges in coding and software development. Perhaps you're looking for a new hobby. Even if you are unsure about pursuing a career in coding, it is easy to see how learning to code can have extraordinary benefits when considering the world's technological advancements. Most likely, you're motivated by these benefits to the point where you've decided to learn to code. But deciding how and where to begin learning to code can appear to be a bit complicated. A variety of resources and tutorials may have caused this confusion. Then it's time to tell you about coding bootcamp!
What is Coding Bootcamp?
Coding bootcamps are organizations that offer training within a well-structured curriculum led by expert instructors. Unlike free video channels and tutorials that are not part of a curriculum, coding bootcamps guide you through a specific plan, much like the procedures required to build your house from the foundation to the roof. In other words, it begins with the fundamentals and incrementally progresses until you graduate as a successful and motivated coder. Typically, bootcamps include support activities to assist you in taking the first step toward a career after completing your education.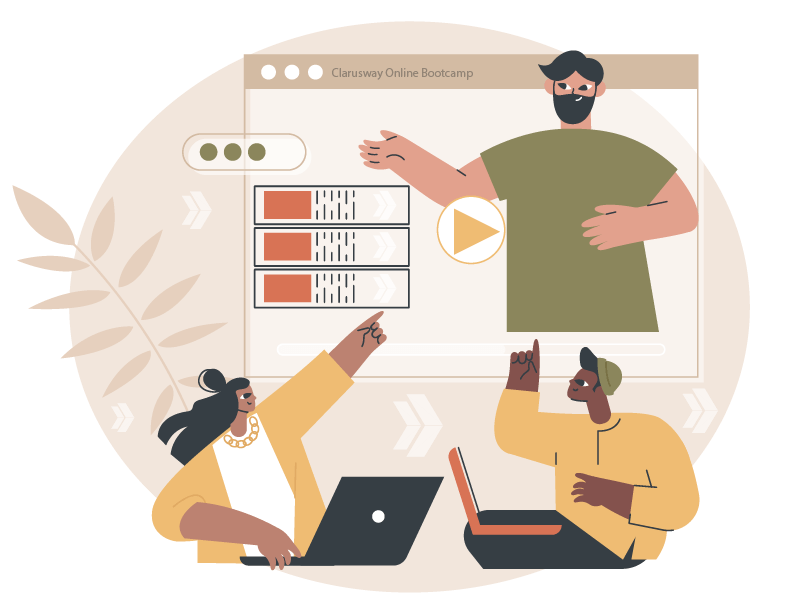 Is It Worth To Learn In Coding Bootcamp?
If you're motivated to learn to code and have decided to dedicate yourself to programming, coding bootcamp is definitely worthwhile. Let's explain some of the reasons why. Focusing on the most in-demand computer science, degree lessons in the IT, coding bootcamps enable you to complete the four-year learning process in months without requiring any STEM background. Prior to beginning the training, it informs you of the various career paths available through the education. This will enable you to begin training more deliberately. Coding bootcamp tracks your progress through each stage of education and schedules additional lessons to make up for missed points. You pay less than for a computer science degree and receive a fast-paced education. In addition, you will be prepared to begin a new career by saving money and time. Now, we have discovered what coding bootcamp was, in general, worthwhile. Now is the time to conduct a thorough review of all aspects.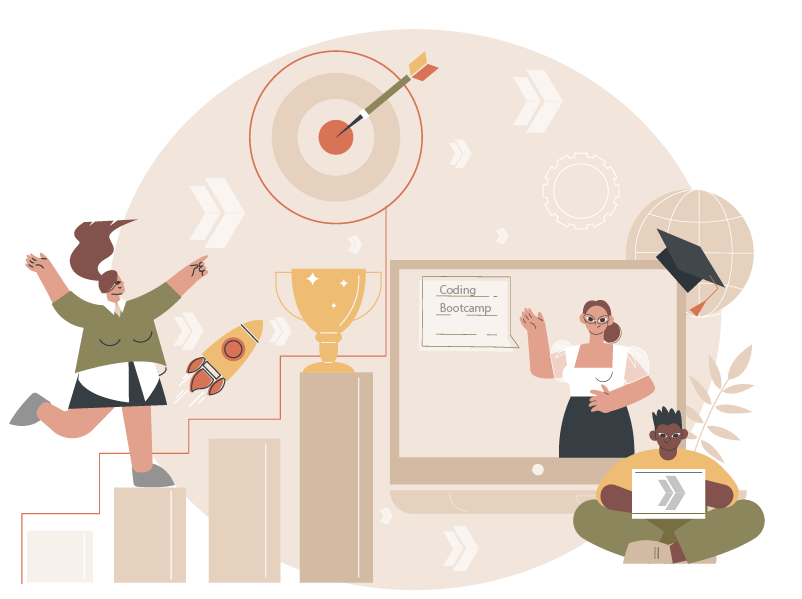 Pros And Cons Of Coding Bootcamp?
You know that coding bootcamp can't make you show up at your new job with a magic wand and learn everything at once. But let's list the logical aspects that cause motivation so you can use your willpower.
Pros:
It provides a structured curriculum, so you won't be overwhelmed by free videos and lessons that leave you at a loss for where to begin.
Due to the interactive nature of the instructor-led lessons, you have the opportunity to ask your questions.
Lessons are reinforced with hands-on activities.
Interval projects are carried out to ensure knowledge of the projects in the business environment.
Thanks to those who offer online education opportunities, you can attend the lesson from anywhere with your laptop.
The correct path is determined based on your desires, opinions, and abilities in coding education.
In a few months, you will be able to start job interviews.
Career counseling will be provided during the course to assist you in your job search.
You can have a lucrative career by paying a small fee.
Cons:
Most days of the week, you must be dedicated to the coding bootcamp and stay focused. Because the bootcamp leadership will not give you rein.
You must have your own computer. Even if you attend a face-to-face bootcamp, you will need to do reviews and assignments outside of class.
Coding bootcamps are not free. You must keep in mind that most "coding bootcamp free" inquiries involve the introduction of free courses for a limited time only.
Fresh Look to Coding Bootcamp with Clarusway
After delving into the topic of coding bootcamps, the next question you ask yourself is: which bootcamp should I choose? Let us have a fresh look at coding bootcamp with Clarusway. Because Clarusway provides much more than what you're looking for. It's time to reveal Clarusway's differences! Leading authorities in IT professional training identify Clarusway as one of the best bootcamps.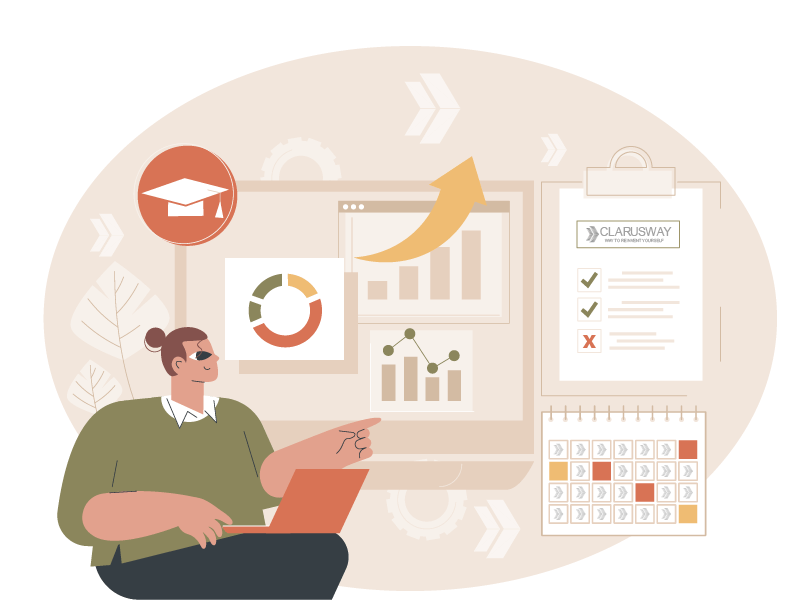 What awaits you in Clarusway's Education Methodology?
1. Model of Instruction that is cutting-edge:
With LMS, you can work from anywhere, at any time, by using the most recent educational tools and taking part in final-year projects.
2. Up-to-date Course Material:
A customized educational program incorporates detailed assignments and hands-on practices with the assistance of industry professionals.
3. Support on an individual basis:
It offers one-on-one coaching sessions, quick response in Q&A channels, and a technical support hotline.
4. Intensive Approach:
Clarusway follows learner analytics and checks up with students on a regular basis through mentor-led educational guidance.
5. Career Services:
Clarusway prepares you for interviews with robust support for your LinkedIn account and resume. The Career Management System (CMS) is one of the most distinctive features of Clarusway. It was created for you so that you can best present the skills and knowledge you have acquired during your education in job interviews. It is worth noting that the placement rate in the US is 91%. At Clarusway, beginners develop job-ready abilities, professionals gain new abilities to control their professions, and businesses can equip their employees with growth-oriented credentials by joining one of the IT online courses. Clarusway's process is designed to lead each and every student to a successful professional career in the emerging global marketplace. It's time to level up! All you have to do is apply!
Last Updated on February 15, 2023