In the globalizing world, technology is increasing rapidly daily, and many workplaces are accelerating their growth by using technology more. At the same time, many business lines are moving their businesses online.
At this point, Salesforce has become very important worldwide and in many business lines since it increases and strengthens the numerous benefits. For instance, Salesforce provides its users with close monitoring of technological developments.
You and your customers will also benefit from Salesforce, which offers a wide range of comfortable usages and a range of benefits, such as cost savings, security, flexibility, mobility, and so on, which will make you and your business happy.
In short, many people ask '' What is Salesforce? '' every passing day. This article will give you all answers to your questions about Salesforce in detail.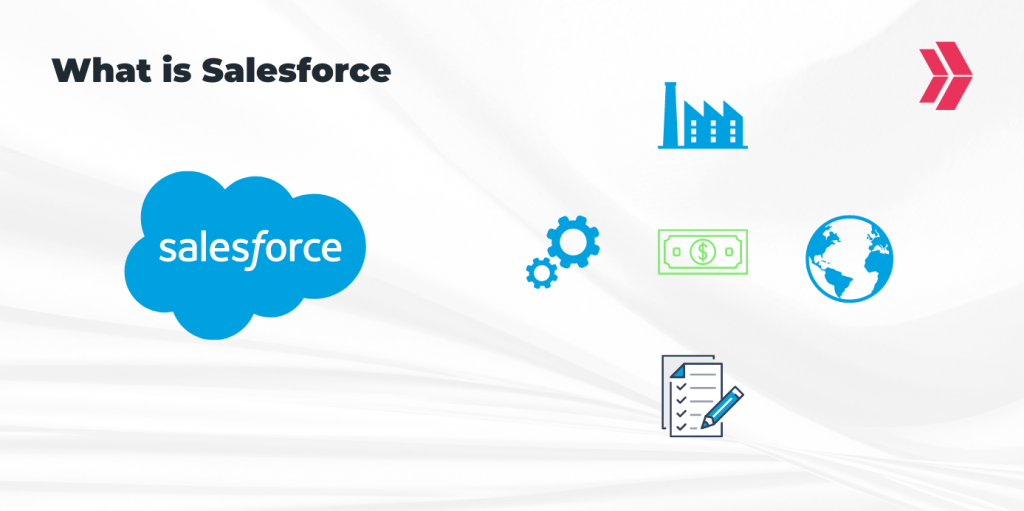 What is Salesforce?
Salesforce is a customer relationship management (CRM) software that allows companies to easily manage their marketing operations and sales and provide service to their customers.
What does Salesforce do?
There are many services that Salesforce provides as cloud-based. You will be established at a great cost by keeping your data in Salesforce. Your data provides high security. Customers can access their data anytime and anywhere via the internet and work on their data, even in collaboration with their teammates.
Salesforce provides customer relationship management (CRM) and cloud-based software.
It features CRM, HRM, analytics, marketing automation, and other applications for the enterprise.
It also provides an ecosystem of developers with tools to build on its CRM platforms comfortably.
How does Salesforce Work?
Salesforce is a cloud-based platform(PaaS) and software(SaaS) as a service. Thanks to this, you can build your software and manage your data on remote servers via the Internet everywhere and every time. So, all your data is accessible to you.
Salesforce Technologies
Salesforce technologies take care of sales and marketing needs, but it also handles the entire customer life cycle containing CRM, Commerce, Analytics, and Commerce Cloud.
Salesforce technologies are a platform for building any type of organization using digital technology. Salesforce.com provides customer relationship management (CRM) software to help track numerous aspects of the customers' lifecycle. The analytics function helps with measuring insights such as behavior and success rates.
Salesforce provides various tools for marketing teams – social media tracking customer data, including engagement metrics. In addition, its commerce cloud enables businesses to sell their product across different channels to increase revenue by having control of their sales data in one place.Moreover, the headquarters of Salesforce is in San Francisco, California, and it has offices in Europe and the Asia Pacific.
Cloud Services Provided By Salesforce
Salesforce provides a variety of Salesforce services to customers all over the world. It provides cloud services in the form of CRM and other tools. A wide range of typical business activities can be done with the help of Salesforce, including contact juggling and collaboration, idea management and project management CRM, intelligence, etc.
All Salesforce clients have to do is sign up for a free trial account; everything else will be taken care of automatically. In addition, Salesforce excels in continuous deliveries and one-click updates, which helps it secure time-sensitive clients in terms of their projects and deadlines.
Some of the most well-liked cloud services and objects are given by Salesforce are:
Salesforce AppExchange
Salesforce Service Cloud
Salesforce Integration
Salesforce Sales Cloud
Salesforce Commerce Cloud
Salesforce API
Salesforce Dashboard
Salesforce ERP
Salesforce AppExchange:
Salesforce AppExchange is the app store for the Salesforce Sales Cloud. With AppExchange, you can learn how to manage CRM processes better or accomplish your tasks on mobile devices. In addition, you can access several apps from different categories to assist with team management or personal sales strategies without needing to download every one of them individually.
Salesforce Service Cloud:
The Salesforce Service Cloud is a cloud-based CRM system that assists companies in conducting their customer service and sales processes. Salesforce Service Cloud is also used by many companies in various sectors such as financial services, IT, E-Commerce, healthcare, etc. It has three main components: Chatter, which is the social media platform for the company; SalesforceIQ, which analyzes data from customers' interactions with the company; and Salesforce1, which provides front-line support to customers.
Salesforce Integration:
Salesforce Integration is a process in which data from Salesforce is synchronized with other business systems.
The benefits of Salesforce integration are numerous. The most obvious one is that it helps to make the sales process more efficient so that the sales team can focus on closing deals instead of spending time on customer data entry and reporting.
However, there are more advantages than these. For example, Salesforce integration can help companies reduce the cost of goods sold by tracking inventory levels and accurately forecasting demand. It also helps them to improve customer service by making it easier to answer customer questions and resolve issues faster.
Salesforce Sales Cloud:
Salesforce Sales Cloud is an application in Salesforce. It is designed for businesses to automate their business processes and improve how they interact with customers. This includes features like lead scoring, reporting, analytics, forecasting, and web-to-lead conversion tracking.
Salesforce Commerce Cloud:
Salesforce Commerce Cloud is a cloud-based CRM platform allowing retailers to create personalized shopping experiences for their customers. This product offers a suite of solutions that can be used to integrate and manage all aspects of the retail experience, including customer service, marketing, merchandising, inventory tracking, and much more. Salesforce Commerce Cloud is just one component of Salesforce's extensive portfolio of products.
Salesforce API:
Salesforce API is a set of tools and technologies that allow you to connect your Salesforce data with other applications.
Salesforce API is a great tool for developers and programmers to use. It provides easy access to the Salesforce data so they can build more useful apps for their clients.
Salesforce Dashboard:
Dashboards in Salesforce are a graphical rendition of Reports from users. The dashboard can be accessed from any internet-enabled device and gives managers an overview of all their company's data in one place.
The user interface displays various charts with key metrics such as pipeline value versus goal and pipeline conversion rate by state or region.
Salesforce ERP:
Enterprise Resource Planning (ERP) is software to build multi-business functions into one platform used by different companies. Salesforce ERP will significantly improve key business capabilities by better enabling CRM growth initiatives such as billing, human resources, operations management, technology consulting services, deep cloud analytics, and customer care operations for global and regional companies to use all in one Salesforce system.
Why use Salesforce?
There are so many beneficial and preferable ways compared to others.
Salesforce benefits you with many cost-saving conveniences, and you do not need to pay for more and more things.
Easier to use Salesforce than others to build software on it and manage data online via the Internet.
Salesforce has high-security systems to save and secure data on it.
Salesforce is such a flexible platform to use it.
It provides mobility usage to customers. You can use it everywhere via the Internet.
Salesforce has automatic software updates. So, you do not need to care about updates.
Thanks to salesforce, you can work with your team easily. So, there is increased collaboration in Salesforce.
Which Companies Use Salesforce?
The popularity of Salesforce increases day by day. Every passing day new companies pass Salesforce. These are some of them:
Walmart Inc.
UnitedHealth Group Inc.
McKesson Corporation
Amazon
Toyota Motor
T-Mobile
Aldo
The New York Post.
Spotify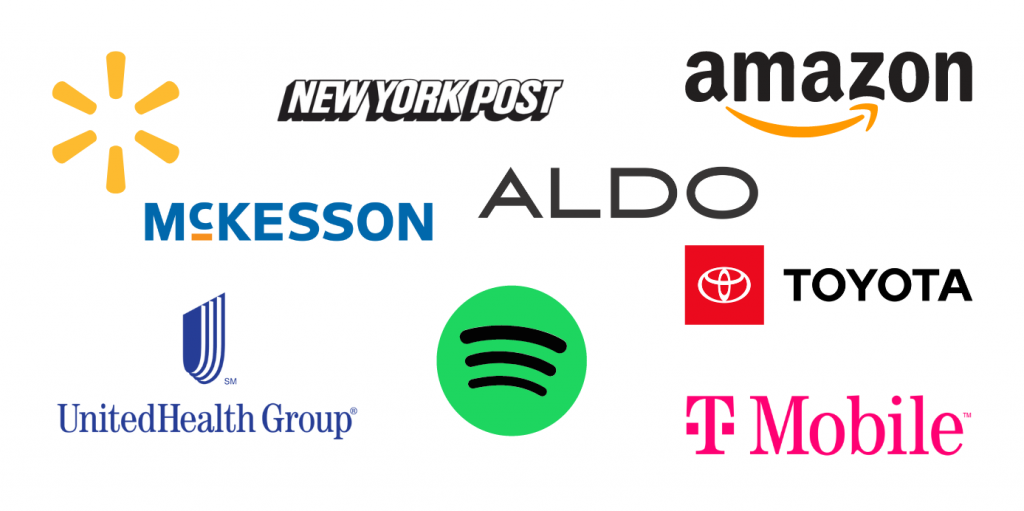 Salesforce Advantages
There are a lot of advantages at Salesforce.
Safer system for your data and others
Saver owning cost
More flexibility
More recovery against disasters
More Prevention against loss of data
What is Salesforce used for?
Salesforce is a well-known American cloud software company. Salesforce allows companies to use cloud systems to better link with customers and to connect between teams. For example, it saves you against a huge business cost and secures your data safely.
Operational – CRM:
Salesforce specializes in creating customer relations management (CRM) systems to cater specifically to the needs of successful sales environments. Salesforce allows its clients Operational CRM that assists collaborative work between team friends and sales situations with real-time tools.
To thrive in this digital age and customer-centric world, it's increasingly important for companies to take a data-driven approach to lead management. Trends such as social CRM and Salesforce Operational CRM are providing strategies for managers to scale their sales teams while also keeping customers happy. For one, customer success managers provide customer service solutions by identifying which leads are more likely to purchase based on past behaviors and contact patterns. Achieving such an objective increases workers' productivity on account teams, with consequent benefits for employees and customers that come with ensuring customer retention rates remain high.
CRM For Sales:
Salesforce CRM revolutionized sales by pushing the integration of promotional campaigns into the new lead-based sales process. A sales rep can tap into data about company products and Salesforce services, contact companies for partnerships and acquisitions, track the success of marketing campaigns and find new leads in their territory. In addition, it can be customized as per need so that a particular tool or feature can be used by only a single user or shared with multiple users as needed.
Support:
The workforce is the backbone of any organization; hence, it is important to ensure that the employees have strong tools and robust support systems to harness their full productivity.
Salesforce is a hugely popular customer relationship management CRM software that provides its users with a suite of solutions comprising contact management, social communities, marketing automation, performance insights, analytics, etc. However, despite all the features of this tool in question, it's not flawless. If you think your Salesforce needs Salesforce app development or CRM integration, or any other assistance for actualizing potentialities for business profitability, then reach out to AppsPoint.
Management:
Many old-time companies or startups often need such a system in place and now choose Salesforce for their business purpose, even if they are tech-savvy. The suite not only helps businesses trace profits and expenditure but also transfers all data on your CRM from desktop to mobile devices effortlessly.
Marketing:
The Marketing Cloud provides tools for managing a company's customers, marketing campaigns, and content geared towards B2-B brands. These tools include SalesforceIQ and the Marketing Hub, which are both extensions of Salesforce that provide point solutions to various aspects of marketing.
What are Salesforce Certifications?
There are some Salesforce admin certifications that you need to get to be certificated by Salesforce. By this means that you will get Salesforce certification verification. Moreover, you can get Salesforce training to get these certifications easier. 
The Salesforce certification cost is 200$ for each one.
Salesforce Administrator Certification
Salesforce Administrator certification is an associate-level qualification that can assist you in demonstrating your practical knowledge and skills for configuring and maintaining Salesforce so that an organization can strategically automate intelligent operations, the sales, service, and marketing processes.
Advanced Administrator Certification
Administrators who have the Advanced Administrator Certification level have experienced success with generating and managing complex Salesforce suites. They also offer expert knowledge of the latest changes in business requirements when executing projects for customers in various industries. While flexible with different needs as a project starts and finishes, they are oriented primarily on understanding customer processes to offer business process excellence daily.
Business Analyst Certification
The Salesforce Business Analyst Certification is an in-depth training that tackles the skills and exposes the pitfalls of a Salesforce professional.
CPQ Specialist Certification
CPQ Specialist certification is designed as an extension of other Salesforce certifications to benefit people who are already familiar with Salesforce's core technologies and want to complement their existing knowledge.
Topics covered by the Salesforce CPQ Specialist Certification will be principally data- and configurability-oriented, followed by knowledge on how it all ties together into designing, building, and supporting successful CPQ developments.
Marketing Cloud Administrator Certification:
The Salesforce Marketing Cloud Administrator Certification is a certification that trains professionals in developing, maintaining, and deploying a Salesforce Marketing Cloud instance.
Salesforce Marketing Cloud Admins (or anyone intending to take the exam) should have an understanding of the following fundamental topics;
Develop the ability to:
Set up and configure profiling and content validation rules
Configure Campaign Management rules
Configure Event types for object types
Platform App Builder Certification:
This certification aims to prepare users to build a Salesforce Platform application and customize their development experience. You can use it to create custom apps, customize the development experience, use declarative rules or Apex triggers, or extend your apps with add-ons, libraries, and packages.
For further information, you can check the post about the Salesforce certification guide.
Salesforce Jobs
There are many Salesforce jobs in various fields, and its count rises every passing day. Moreover, various companies use Salesforce to improve their capacities and make their work easier with Salesforce Software.
Salesforce Administrator:
A Salesforce Administrator has a variety of knowledge in Salesforce app exchange as an admin. Administrators can control many things in the Salesforce Admin panel. For example, they have abilities for developing processes, regulating data, responding to questions, and more.
Salesforce Developer:
A Salesforce Developer has information on the Salesforce CRM panel on various software such as Java, Apex, JavaScript, CSS, etc, and markup language (frontend) such as HTML. Moreover, the salesforce developer is an expert in using Salesforce tools.
Conclusion
To sum up, briefly, Salesforce provides numerous benefits for saving cost, comfort, ease of usage, and security for data. That's why so many famous companies use Salesforce, and the number of them who use Salesforce rises every passing day around the world.
If you want to have a Salesforce career in this field and want to proceed in this career, you can take a Salesforce certification course online from Clarusway. Clarusway is a well-known and respected Salesforce Admin and Developer Course that you can apply to. So you can start to learn about Salesforce now.
Last Updated on August 9, 2023