The Salesforce CPQ Specialist Certification ensures that people implementing CPQ and the Quote-to-Cash process are adequately equipped for complicated needs and organizational models.
The CPQ Package extends the basic quoting capabilities of Salesforce and enables users to progress through the order and contractual process. Take a look at this blog if you want to learn more about the discrepancies between CPQ and standard objects.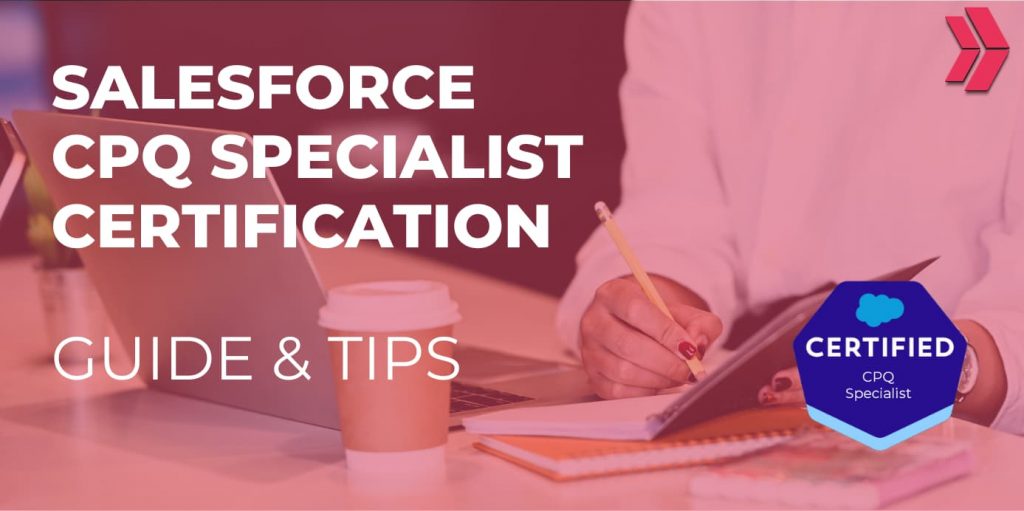 What are the Key Topics for CPQ Specialist Certification?
The CPQ Specialist Certification exam consists of eight different topics.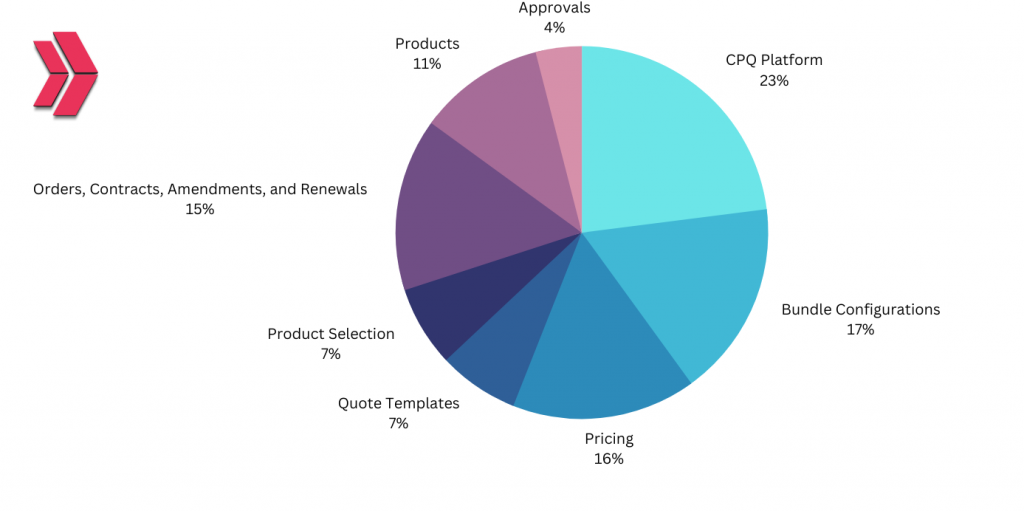 CPQ Platform: 23%
Design, configure, and diagnose Price Rules utilizing lookup objects and formula fields to fulfill business needs.
Utilize knowledge of quote calculation sequence as well as Quote Line pricing fields to satisfy costing and company needs.
Utilize predefined and custom permissions, record kinds, field sets, and page layouts to guarantee that users can accomplish their work tasks.
Address understanding of CPQ data flow between CPQ objects (Given a business process).
Validate your understanding of the CPQ object data model in relation to data migration.
Configure CPQ supports localization as well as multiple currencies for use with global clients and users.
Figure out the needed CPQ package-level settings (Given a scenario).
Analyze how the CPQ managed package integrates with the Salesforce org.
Bundle Configurations: 17%
Create a structure for bundles that fulfill business needs (Given a scenario).
Build Product Rules to suit customer requirements (Given a scenario).
Pricing: 16%
Determine the optimal pricing strategy (Discount Schedules, block pricing, Contracted Prices, subscription pricing, percent-of-total) (Given a scenario).
Predict anticipated pricing results (Given a scenario).
Quote Templates: 7%
Create a Quote Template to accommodate business needs (Given a scenario).
Product Selection: 7%
Utilize Search Filters, field sets, and Custom Actions to facilitate the selection and configuration of products.
Orders, Contracts, Amendments, and Renewals: 15%
Demonstrate knowledge of,
The information required to generate Orders and Contracts.
How to generate Quote renewals and amendments to satisfy business needs.
Advise when Orders, Contracts, Subscriptions, and Assets should be utilized to suit business needs (Given a scenario).
Products: 11%
How to create Products, Price Books, and Price Book Entries.
How setting up a product catalog affects the overall CPQ data flow.
Approvals: 4%
Choose and configure native or Advanced Approvals to match your organization's needs.
CPQ Specialist Certification Exam Tips
Bookmark the Salesforce Certifications Guide or the official Salesforce Trailhead exam guide use this as your master revision list.
Ensure not only reading about the features and concepts but also testing them out in a Developer Org or a Trailhead Playground. That helps you cover all functionalities and detailed questions.
Check the modules, projects, links, and tasks in the CPQ Trailmix on Trailhead and go over if you feel uncomfortable about the topics.
How to Study CPQ Specialist Certification?
The best way to study for the certification is by following the main steps below as a plan.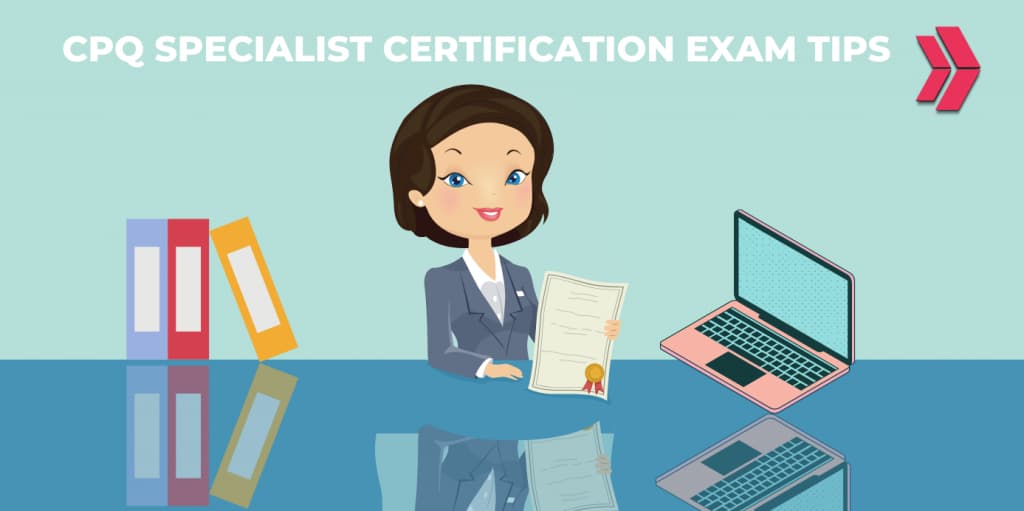 You should have enough hands-on experience to have the knowledge and skills you need to start studying for the test. If you do not have hands-on experience in a business environment yet, you can meet this need thanks to Salesforce training platforms such as Clarusway.  In the bootcamp, you can not only take the first step in your Salesforce career but also increase your experience with real-life projects with special hands-on practices.
Before beginning, you should familiarize yourself with the Clarusway Salesforce Certifications Guide and the official Salesforce Trailhead Exam Guide. These provide an excellent overview of the various concepts you must understand prior to taking the exam. This can serve as your revision schedule; simply print it out, post it on your office wall, and check off each section as you master each concept.
You had better check the modules and projects in the CPQ Admin Fundamentals Trail on Trailhead, and get hands-on practice if needed.
You should test these capabilities in a CPQ developer edition (since a playground or regular developer edition does not include CPQ), discover their limitations, try to break them, and have entertainment!
Who's the Ideal Candidate for CPQ Specialist Certification?
The Salesforce Certified CPQ Specialist is knowledgeable about the CPQ terms and that role and can troubleshoot and find solutions to core platform troubles.
Ideally, and in most cases, candidates for the Salesforce Certified CPQ Specialist have worked in a CPQ Specialist job for a minimum of one year. The individual who is applying for the role of Salesforce Certified CPQ Specialist has previous experience utilizing the Salesforce CPQ solution.
Last Updated on August 9, 2023